Premium Natural Eco-Friendly Egyptian Shower Loofah Sponge, Large Exfoliating Shower Loofa Body Scrubbers Buff Away Dead Skin for Smoother, More Radiant Appearance
REJUVENATE DULL SKIN for a smoother and more youthful appearance with AlRemas Natural Lufa Sponge. Their gentle exfoliating properties buff away dead surface cells, promoting greater hydration and enhancing absorption of your skin care products.
SUPERIOR EGYPTIAN LOOFAH is a 100% natural and Eco-friendly, making it a non-toxic and eco-friendly exfoliating body sponge. Highly sought after for its thicker, more flexible fibers, Egyptian loufa boasts a looser weave for exceptional lather and soapiness.
GENTLE AND HYPOALLERGENIC with no dyes or petroleum-based plastic content, our exfoliating luffa sponges are natural for body care may help reduce the appearance of fine lines and wrinkles for a healthier and more radiant complexion.
GENEROUSLY SIZED at about 17 Cm x 15 Cm , our large loofah body scrubber sponges cover more of your body with each pass than smaller Chinese loofahs. This makes Alremas Shower Loofah Sponges ideal for men, women and children of all body types.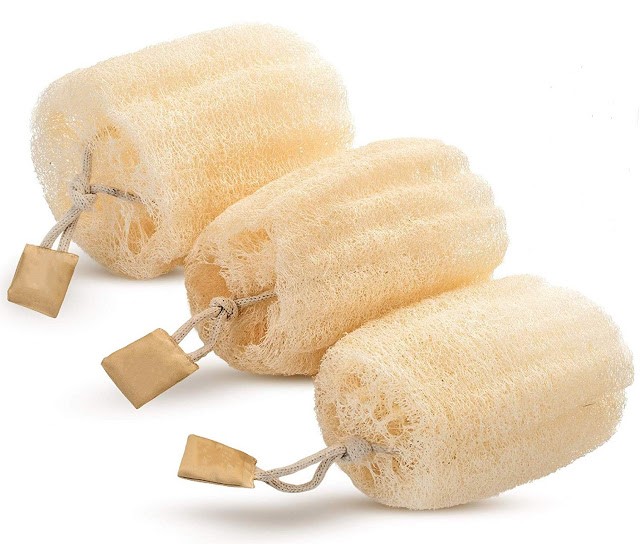 Origin : Egypt
Sizes : 17 Cm × 15 Cm Or Custom
Material : Loofah
Product Code : #108
Sample: Available. Sample Cost Born By Buyer.
Usage : Face – Body -Hand – Bath – Shower – Hotel – Dishes